The last several days, instead of blogging I have been finishing projects.




I finished knitting the hat that was for
a hat and scarf gift set for my future-brother-in law. The hat didn't quite make the debut date but without the pressure I got it done and am glad I waited instead of working myself in a tizzy to get it done. The scarf is grey with the cranberry at the two ends but I didn't get a picture of it.
I even got myself in there modeling the hat for you ;)
While knitting the scarf from the set above, Ava insisted I needed to make her one and this project was great to use up some end yarn. I added "Ava R." in it as a behind-the-knit stitch (not an official name of the stitch) because I didn't want just anyone to read it and call out her name but I also wanted to be able to identify it as hers should she lose it.



Travis's 3rd birthday is in one week today and, with the toy invasion (read about the invasion here) from Christmas, I have opted to make items for him.


The first is the pajamas that didn't quite make it at Christmas. I've come to terms with this late completion as described in this post. Well, they are done now (and a full week before his birthday!).
I am also making him a tool belt for the tools that he got at Christmas. It is the quickest thing ever - I just used a place mat, bought some belting at the fabric store for $0.50, sewed a few seams and only need to add some Velcro so he can tie it around his wee waist. I got the idea and free tutorial from My Little Gems.
Finally, I am going to make the little man and his sister (because how could I NOT make one for her also?) a fabulous super hero cape! For those of you Max and Ruby fans, you will know that Max loves his Super Bunny and so does my little super hero (but with his blanket that he drags everywhere!). I got this awesome and free tutorial from The Long Thread. The material I have chosen is above and I was thrilled to find Fireman material since he has been a fireman since September 2010! I'll show you the finished project when I get these babies done. I'm hoping by the weekend at the latest so I can work on getting a few other projects on the list complete.


Link Parties I'm Joining: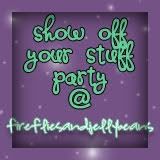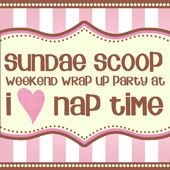 Labels: crafts for kids, monthly craft summary, sewing